IVR Recordings for Call Centers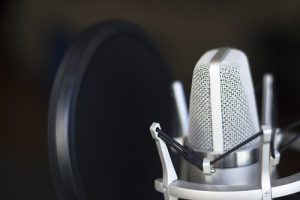 Gerald had the sort of problem every business owner welcomes—his software company had grown so much in the last few years his staff simply couldn't keep up with the volume of calls coming into the office. He needed a way to keep the lines of communication open between existing and potential customers and his sales representatives. Gerald realized the time had come to install an automated system that would ensure callers were routed to the information they were seeking quickly and efficiently. After researching interactive voice response (IVR) systems, he settled on one that perfectly suited his needs and his budget.
But now Gerald faced a new challenge. Who could he turn to for professional IVR recordings for his call center? Finding the right words, and the right voice to deliver them, was more difficult than he had anticipated. He needed to partner with an experienced company that would guide him through the process of organizing his menu tree, polishing his script, and optimizing his messages to provide the best information possible for his callers. Thankfully, Gerald reached out to Worldly Voices and we got right to work.
Our Recording Services Will Be Music to Your Ears
With more than two decades of experience in the voice recording industry, we have helped thousands of clients with all their telephony needs. We walked Gerald through the process step by step, answered all his questions, and even provided sample IVR scripts from other companies like his so he could see the approach they took setting up their call centers.
In addition to a high level of personalized attention, other benefits Gerald enjoyed from his partnership with Worldly Voices included:
A pool of seasoned voice professionals to choose from
His IVR recordings being produced at our Nashville studio, ensuring they were of the highest quality
Being charged by the prompt rather than the hour, so he never had to pay for unused studio time
Audio files optimized for their specific platforms and delivered in the non-proprietary format of his choice
With our IVR recordings incorporated into his call center, Gerald's customers always had a pleasant and reassuring voice guiding them through their calls. And we can do the same for your callers! Reach out to us today to get your IVR project started.