Now Hear This: Among On-hold Messaging Companies, Worldly Voices Stands Apart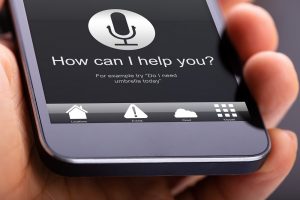 If you're researching on-hold messaging companies, you may be feeling a little overwhelmed by now (or underwhelmed!). Some companies seem more interested in recruiting new voice talent than producing your on-hold message. Others fill their pages with a lot of high-tech jargon intended to dazzle readers with their technical knowhow, but then fail to clearly explain how their services work or how much they cost. If other on-hold messaging companies give the impression they're playing some sort of shell game with information that's most important to you, take heart. At Worldly Voices, we strive to make things as easy as possible for our clients, starting with a clear explanation of what we do and what you can expect when you turn to us to record one or more on-hold messages.
Here's what you need to know to make an informed decision about partnering with us:
Who We Are
Worldly Voices is one of the most experienced on-hold messaging companies around, with more than 20 years of experience in the industry. We've worked with Fortune 500 companies, universities, hotels, retailers, and manufacturers to record voiceovers for a wide range of business and educational platforms, including IVR systems, multimedia productions, and e-learning courses.
What We Do
Drawing from a talented pool of experienced voiceover professionals, Worldly Voices will bring your words to life. You'll be able to choose the perfect voice to represent your company. We also have an extensive library of royalty-free instrumental music that we can incorporate into your on-hold message. And your audio files will be produced at our state-of-the-art recording studio in Nashville to guarantee they are of the highest sound quality.
What Makes us Different
We pride ourselves in our exceptional level of customer service. Our friendly and responsive staff will work with you every step of the way to ensure your project progresses smoothly from start to finish. We'll provide a free price quote and explain all the options that are available for your recordings. We can also review your script and provide helpful feedback on getting your message just right.
To learn more about what sets us apart from other voice recording companies, contact Worldly Voices today. We'll make sure your callers get the message loud and clear.