Voice Recordings for Early Childhood Assessments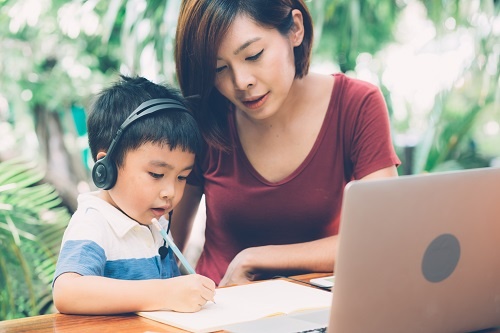 For children with possible learning and developmental disabilities, early diagnosis is critical. The sooner issues can be identified and addressed, the more likely corrective measures will be successful. Assessments range from passive observations and notetaking to physical examinations and imaging tests such as CAT scans and MRIs. One common tool is standardized testing, in which children are asked to perform certain tasks to evaluate their performance. For younger children who cannot yet read, verbal instructions are given, but many children experience anxiety when interacting with adults they are not familiar with. This unintentionally induced stress can have a negative impact on testing and skew the results, possibly resulting in a misdiagnosis.
One way to avoid this potential problem is for the testing to be administered via a computer with a trusted adult sitting next to the child. At Worldly Voices, we can provide voice recordings for incorporation into early childhood assessments. We've worked with universities and evaluation centers to produce audio files for a wide range of cognitive testing, including speech therapy and word recognition. Our seasoned voice professionals will articulate your questions and instructions in a warm and friendly manner that will put children at ease and improve the accuracy of the results.
Setting the Stage for Success
For more than two decades, Worldly Voices has been the company to turn to for first-rate voice recordings, whether for automated phone systems, multi-media productions, or e-learning productions. When you turn to us to provide voice recordings for early childhood assessments, our staff will work closely with you to ensure the project is completed to your total satisfaction. Our services include:
Audio files recorded at our professional studio, so you can rest assured they'll be of the highest quality
A pool of talented female and male voice professional to choose from
Script reviews upon request
Files optimized for their intended platform (internet, cellular, etc.) and delivered in the non-proprietary format of your choice
Speedy completion of the project and extremely competitive pricing
Reach out to Worldly Voices today to learn more about our voice recordings for early childhood assessments. We're ready to help you ensure all children live up to their full potential.