Voice Prompts for Speech Assessments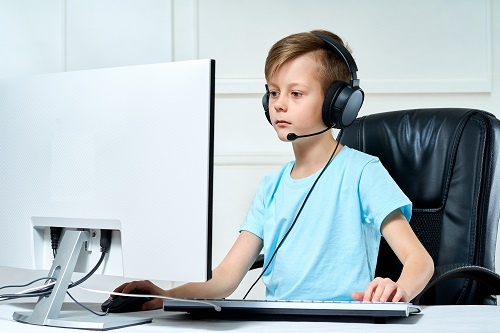 According to the American Speech-Language-Hearing Association (ASHA), between 5% and 10% of Americans have been diagnosed with some form of speech disorder. Speech assessments are an important early step in the evaluation, diagnosis, and eventual treatment of those with communication challenges. And while there are numerous types of speech assessments, many involve interactive multimedia sessions with prerecorded voice prompts. Whether it's providing auditory examples of correct word and sentence pronunciation or delivering multi-step instructions in a clear and friendly manner, voice prompts for speech assessments are an important part of creating a consistently repeatable process for accurate and effective evaluations.
At Worldly Voices, we are the company to turn to for high-quality audio files that can be easily incorporated into your speech assessments. We've worked with speech pathologists at universities, institutes, evaluation centers, and other facilities to create the tools necessary for successful language development, correction, or rehabilitation.
The Voice of Experience
With our more than 20 years of experience recording voice prompts for a wide range of industries, you can rest assured that when you turn to Worldly Voices for your recording needs, you'll be partnering with a company that will bring an unbeatable level of expertise and competence to your project. All of our voice prompts for speech assessments are recorded at our professional studio to ensure they're of the highest audio quality. Other benefits include:
A pool of seasoned voice professionals to choose from
Files optimized for their intended platforms and delivered in the non-proprietary format of your choice
Timely completion of your project
Competitive pricing by the prompt rather than the hour, so you'll never have to pay for unused studio time
What's more, we can translate and record your audio files in many of the most-spoken languages, including Spanish, German, Mandarin, and Hindi. We only use native speakers to ensure perfect fluency and articulation.
If you need voice prompts for speech assessments, reach out to Worldly Voices today. One of our friendly representatives will be happy to answer all your questions. We're ready to help you provide the best care possible for your patients.