It's hard to believe it's already February, and that January so quickly slipped through the rearview mirror! However, we're excited to continue our 2021 exploration into how professional voiceover is essential for helping businesses during the COVID-19 global pandemic. We've covered several behavioral and cognitive assessments already, but today we'll be looking specifically at the benefits of voice recording and IVR services for speech pathology and speech therapy.
First things first: did you know that hearing loss is the third most common health problem in the United States? Or that approximately 12% of children between the ages of 6-19 experience noise-induced hearing loss, and about 5% of children have noticeable speech disorders by the first grade? It's true! And the truth is the sooner those children are able to get a proper diagnosis of their disability, the sooner they are able to seek the help they need through speech therapy and rehabilitation. Now, here's where professional voiceover comes into play… You see, voice recordings and IVR prompts with experienced production value have been enormously beneficial during speech trials and various speech therapies at this time because patients can safely take these tests with the help of professional voiceover actors. Because the therapists and research scientists who are conducting these tests and therapies can better focus on the patient instead of the script, accurate diagnosis are always certain and impressive results occur from the employment of these tactics.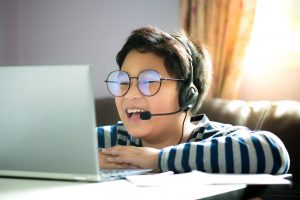 Here's how it works: our voice actors take scripts written by speech therapists and dictate what should be heard or signaled on the other end of the headphones. This way, the patient is able to hear a clear, professional voice and not cognitively misunderstand the facilitator through a Zoom interface. An example of some of these scripts might focus on pronunciation of words and making clearer speech sounds, while others might have the voice actor use words that have the listener strengthen the muscles in the mouth, jaw, and neck. Many IVR prompts will have listeners match pictures with their meaning or emotions with the correct facial expression. Whatever the case for the script, the importance of having a clear, professional, and cadence-driven voice on the other end of the headphones is of utmost importance to the cause.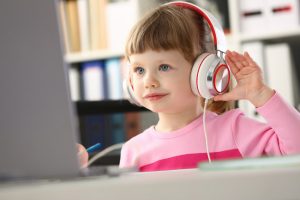 If you think your speech therapy research team or institute would benefit from professional voice recordings or IVR prompts, please contact us! We'd love to show you the various ways a partnership with Worldly Voices is right for you.