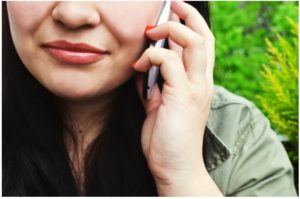 IVR gets a bad rap amongst the public, mostly because they don't understand how IVR systems are actually working for them. When automated systems are utilized as a tool, they're not just cutting company costs, they are also getting customers helped faster. Most customer calls can be handled quickly via keypad or voice command. To change customer attitude , follow the steps below:
Use a Warm and Friendly Voice-Using the right voice can soothe and increase customer satisfaction. As a company this can be made easy by using a recording studio that specializes in IVR and voice over work. They not only have the experience, but they also provide a catalog of voices to choose from.
Use Humor and Creativity- Your customers are already not super excited to talk to an automated system, but that negativity can be flipped around with a clever script. Using humor can help callers loosen up some and keep them entertained while they are waiting.
Personalize the Messaging- Successful companies are learning to evolve their IVR systems, they are adapting to AI, which can communicate with callers in a way automated systems have never been able to. For instance, AI systems can recall customer call history, greet them by name, and make the phone sound more natural.
Keep it Simple- Overall, your customers want their experience with your phone systems to be easy. They don't want to hang up and call again, and they don't want the system to run off a long and complicated list of menu options. When writing the scripts for your IVR system, keep the script easy to listen to, don't name more than three menu options at a time, and get your caller's problems handled quickly.
IVR and automated systems do not have to be the bane of a customer's experience. They can be simple, easy, and effective by taking care to create a system your customer will not hate to navigate, even if it is automated.