The cold winter wind has begun to whip all around us. We can hear the faint sound of jingle bells ringing in the distance. Santa must finally be on his way! It's the most wonderful time of the year, and (if you're new to finding us) we here at Worldly Voices love to spend this last month celebrating the voiceover performances that have warmed our hearts and television sets over the years. The voices we grew up hearing faintly from the next room that reminded us Santa was coming. The voices that reminded us of the sweetness of home. So, I bet you're wondering… Who made our nice list this year? Come see!
Ralphie – A Christmas Story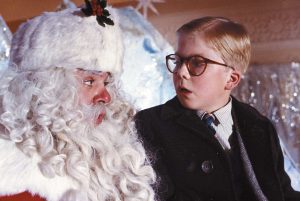 In the past we've focused on mainly cartoon voiceover performances at Christmastime, but this year we wanted to  give a shoutout to a real OG, a voice that's been with us since the beginning: Ralphie from A Christmas Story. Now, while young Ralphie spoke on screen (and we love his performance) our major round of applause goes to the exquisite voiceover work of Jean Shepherd, who voiced adult Ralphie. Shepherd's guiding and constant voice narrated the entire Christmas Story journey for us. It was he who made us laugh, made us think, and most importantly made us remember what Christmas was all about. What would Christmas Day look like if we didn't have that familiar raspy baritone beckoning us to the couch to watch a marathon of this movie on FX or the like? We don't wanna know. Let's give three cheers for Shepherd for giving us the iconic performance of a lifetime.
The Cast of the Muppets – A Muppet Christmas Carol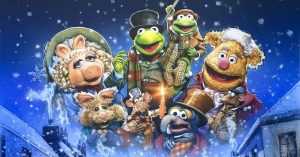 Two words: THE MUPPETS. We have no idea how this cast hasn't shown up on our famous Christmas voices list yet, but it's about time they made their grand debut. With Kermit the Frog as Bob Cratchit, Miss Piggy as Mrs.Cratchit, Gonzo as Charles Dickens himself, the voice talents of Frank Oz, Steve Whitmire, and Dave Goelz absolutely soar to make this film an instant holiday classic. The voices of these talents go beautifully opposite Michael Caine's in-person performance as Ebenezer Scrooge. We're so grateful to witness this Dickens classic come alive again with the famous and joyful voices of these characters we have so dearly grown to love.
Sam the Snowman–Rudolph the Red-nosed Reindeer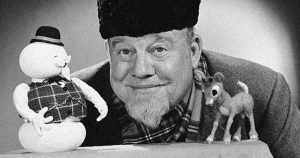 This year's list wouldn't be complete without Sam the Snowman, whose voiceover work was played so beautifully by the legendary, Burl Ives. Animators gave Sam's appearance a makeover to reflect Ives' looks–the iconic goatee, his round demeanor–a look that absolutely reflects the warmth of his voice. Sam the Snowman was the first of many Rankin/Bass claymation film narrators, and always seemed to harken us back to parts of the story that filled us with the most Christmas cheer. This year we will absolutely be celebrating the joy and heart that Burl Ives and Sam the Snowman pours into our hearts…and we hope you enjoy them too!
If you'd like to learn more about the joy of voiceover, and how it can liven up your holiday season, please contact us. We'd love to show you how partnering with Worldly Voices is a great way to brighten your holiday season.