Picture it: the day is merry and bright, cheer is all around and in the hearts of our loved ones, and Christmas Eve is finally here! Now, whether or not Santa leaves a present or coal under your stocking isn't our business, but you can be sure that a few famous voices will visit you in the next few days while you sit around watching holiday specials with your family. We wanted to celebrate a few of our famous Christmas voices with you on this special holiday:
1) Larry D. Mann as Yukon Cornelius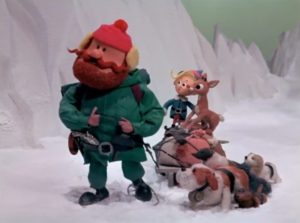 There is no one else that we would want to guide us to the Land of Misfit toys other than the truest hero of all childhood Christmas movies, Yukon Cornelius. Voiced by Larry D. Mann, this voice actor brought the rough and tumble adventurer to life and brought the spirit of Christmas to all our hearts. We'll meet you in the arctic anytime, Mr. Cornelius! 
2) Mickey Rooney as Kris Kringle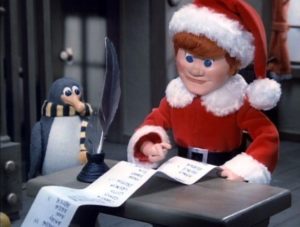 While we are on the claymation kick, we can't forget about the original rosy-faced Kris Kringle voiced by the legendary, Mickey Rooney! Rooney helped this character put "one foot in front of the other" and walked his way right into our hearts. Between those crystal clear blue eyes, and Rooney's incredible voice performance, there is no great list of Christmas voices without this iconic character.
3) Boris Karloff as The Grinch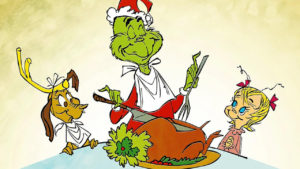 Year after year we make this list and year after year the same voice always comes up at number one: Boris Karloff as The Grinch. This unforgettable voice over performance ranks first in our hearts because not only has Karloff spurred every voice over actor to try to mimic this incredible character, but because the story of the Grinch is one we just can't seem to quit. Our hearts grow ten sizes every time we watch it and every time we hear all those Whoville voices singing in unison at the end.
There are so many other great voices, but these are three we just had to celebrate this year. From all of us here at Worldly Voices, we wish you and yours a very happy holiday season!