Everyone can agree that the technological advances of the last decade have revolutionized the banking industry for the better. As systems become more and more fully automated, customers (and banking agents) alike are given more autonomy, which results in a better relationship between people and their money. But how does professional voice over fit into all of this? Well… we're glad you asked:
Since banks and other financial institutions receive an enormous amount of phone calls every single day, an efficient IVR system is necessary. It not only quickly and securely directs customers to the line they need to reach, it is also a cost friendly way to keep banking customers happy. Professional voice recording services for phone systems is the what greases this never ending wheel. Professional voice artists record a pre-written IVR script with a studio, the banks commission this recording, and then customers can navigate their account information with the greatest of ease.
In a recent study, IVR recordings for financial institutions fulfilled more than 70% of customer needs for thousands of phone calls, which not only makes the customers feel quickly satisfied, this also frees up banking personnel to complete their work in a timely manner.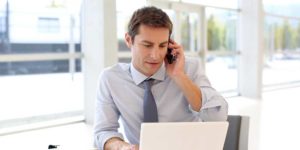 And the list of what professional voice recording services for financial institutions can achieve seems to be endless! A script can easily offer updates on investment portfolios as easily as it can offer telephone payment solutions…. All you need is a professional studio to make the magic happen. 
We've been providing Nashville (and beyond) with professional voice recording and translation services for phone systems for more than 20 years now. If you'd like to learn more about how our professional voice recordings affects the financial industry, please contact us! We'd love to show you how Wordly Voices can help.