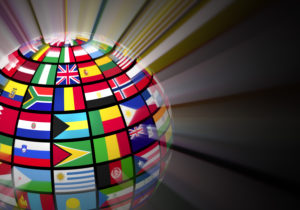 In a previous blog we talked about the importance of accurate translations in the IVR and voice over business. But now let's discuss the concept of translation as it applies to the globalization of technology.
The progress made via the internet in connecting people and companies all over the world, makes globalization in any business, let alone voice over recording studios, of crucial importance.
Successful recording studios use professionals to translate scripts that arrive in other languages, typically it is best to use a translator because it is much more accurate than using Google, which misses word and sentence structure often. But studios, like Worldly Voices, not only have professional translators working for them, they also use voice talents that are native speakers of certain languages for the most authentic production. The voice actors are chosen based on the sound of their voice as well as being native to the country or region they are from. Certified translators are also more up to date on any new slang, tech, or medical terms.
Typically the client and developers provide a studio or voice talent a script along with the information of what language is needed to be translated and recorded. This is important because these instructions are not only helpful with translation but also in the accurate portrayal of dialects. For instance, there is a difference in tone and word structure in French versus French Canadian languages. Utilizing professionals familiar with these colloquial and sensitive changes, make for the best production on a global level,  allowing a business to expand beyond just their local region.