It's no surprise that in today's growing global economy many businesses already have some kind of translation service in mind, if not already in practice at their establishment. However, many times this translation can often be tricky. We've seen that sometimes it is 1) recorded by an amateur or 2) translated only into Spanish. Both of these facets pose a huge problem when trying to cater to new business with only one real solution: hiring a professionally recorded voiceover service for your telecommunications is a must.

Let's take the first issue at hand for example: amateur recording. This poses all sorts of issues when it comes down to the final product of the recording such as production value, inflection, and tone. When using a professional recording company, such as Worldly Voices, your business will receive a certified translator to translate your script in their native language. This ensures that not only you will receive the best sound quality imaginable, but that the actual voiceover translation will be perfectly executed with impeccable pronunciation, inflection and tone. The inflection and professionalism of your recording will win over the most unsure customer and make them feel welcome within the scope of your business. Professional voiceover always equals success!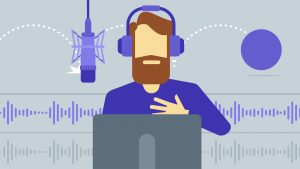 And since we're talking about our incredible certified voiceover translation artists, let's talk about why so many businesses are missing out on the incredible opportunity to translate their telecommunications in a variety of languages! Often we only hear an offer over the phone to have a business script translated into Spanish, but there are so many rich and beautiful cultures to include in your audience expansion! For instance, did you know Nashville has an incredibly large and diverse Kurdish population? How many Nashville businesses could benefit from including a translation of this language into their telecommunication services? Answer: a ton! And this goes for most cities and a variety of languages and cultures. If you live in a major metropolis and don't have a variety of certified language translations to choose from….you're missing out on a major opportunity for your business to reach new heights.
If you'd like to learn more about our certified translation services for telecommunications, just contact us! We'd love to show you the many ways that partnering with Worldly Voices can help boost your success!