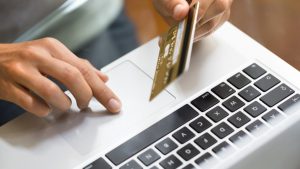 Recently we've looked at how professional voiceover can help smaller, more local businesses thrive. In today's blog, we're excited to discuss some bigger picture stuff. In fact, we'll be looking at voice recording services for credit card companies and how this industry can't afford to not have professional voiceover on their team! From IVR greetings to payments, and so much more, we always love helping people navigate the wide world of credit from the comfort of their own homes.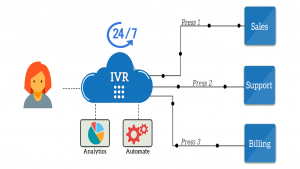 We already know what some of you are asking yourself: what's IVR? Well, IVR stands for Interactive Voice Response and it's a phone technology that allows for automated messages to guide callers to the information they need. It's a moment of human interaction where many times there might not be–and it's an opportunity for your business to communicate clearly with your customer. 
When we see IVR appear in voice recording services for credit card companies, we see business thrive! One of the most common voice recording services in this industry (and that credit card companies see the most value in) is an IVR payment tree.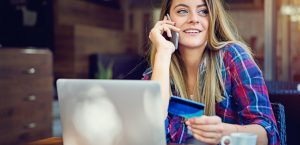 In this system, the caller will be moved through various stages of a call by a professionally recorded voice on the other end of the line. Through a series of IVR prompts, they will be greeted by a virtual receptionist, asked a series of questions about the payments they're calling about, and be easily moved to an automated message that takes their payment right over the phone. This cuts out the hassle of having to go down to a bank and pay there, or even worse, being charged for a late payment if you end up paying on a weekend!  It's a quick and easy way for callers to pay their bills and a cost efficient way credit card companies can keep their payment planning running smoothly.
We've seen incredible results with our professional voice recording services for credit card companies, and we know you will too! If you'd like to learn how Worldly Voices can help your IVR system out with either a native English speaker or foreign language translation, please contact us! We'd love to show you why partnering with Worldly Voices is always a great move on the part of your business.