Let's face it: long gone are the days since we relied on a trusty paper atlas courtesy of Rand McNally that we had stuffed in the glovebox. For more than a decade, travelers of all kinds have used GPS services connected to their cellular smart devices to get where they need to go. We hear, take a left in 200 feet when we approach our destination, or merge onto I-65 North when we begin our quest, and we do what the voice commands on the other end of the line because we trust it knows best…But how is that trust earned? Through voiceover services for GPS navigation, that's how.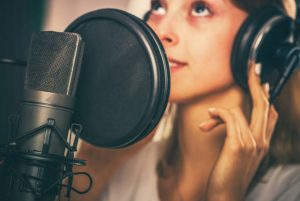 The voices we've entrusted to guide us from point A to point B for years now aren't automated—the authenticity is part of their beauty! In fact, these voices range from celebrity actors to emerging voice talent you might not know, but definitely can't help but recognize their voice. These professional and sophisticated actors take time to record a variety of wayfinding scripts in the studio and we end up with the world-class voiceover service for GPS that we listen to each and every day. 
Not only that, but these scripts—these voices—wind up speaking your own street names back to us, or the schools our children attend. Now, tell us that's not a personal and professional connection! Voiceover services like these are one of the reasons we absolutely love being in this business. They make every word, every script, feel like a special connection between humans.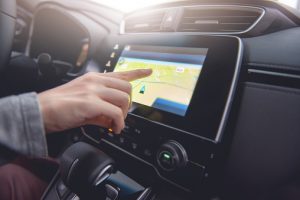 The most magical part about the process of recording voiceover services for GPS is that only a few hours of recording in the studio can turn into thousands of hours of voice navigation commands used by the public. The reach of these scripts is unreal! Single clips recorded by voiceover talent bloom into family vacations, moments of navigating a new city after a big move, or simply just trying to find that new restaurant you've been wanting to try. We couldn't be more proud to be part of the incredible work that these voiceover services offer.
If you'd like to learn more about voiceover services for GPS, or how we at Worldly Voices can help you be part of this movement, contact us! We'd love to talk to you about how partnering with us is always the right move for you.