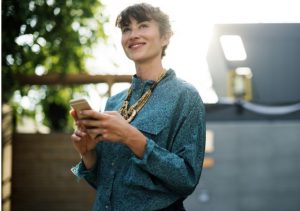 If you are a business with a live call center, you have probably uttered the phrase, "Can I place you on hold," at least ten thousand times. It's no secret that callers don't love holding, but what you may not know is that you can make on hold-time so much less painful.
By adding recordings that answer frequently asked questions or plays music, your customers are more likely to be put at ease with their wait.
Here are five reasons Message on Hold will work for you:
1) It adds credibility to your small office/ home office business:
If you don't have a massive call center and you are a smaller business with happy clientele, Message on Hold can give you more credibility and enhance their experience. It lets customers know you're coming back, and can often times reassure callers that they've made the right decision using your services.
2) Adds a level of professionalism: Message on Hold is a necessity in a business or company of any size that wants to be taken seriously. Callers want to know pros are handling their questions and concerns, give 'em a bit more comfort with a professional sounding recording.
3) Educating Customers on your products or services: Message on Hold can help you pitch other aspects of your business. Take advantage of this on hold time to inform your callers on what additional offerings you may have. This is a good way to keep callers informed and potentially garner more business.
4) It's been proven callers will stay on hold longer with music or information playing for them: don't fight science, give your customers some tunes.
5) Marketing tool: Message on Hold is a relatively inexpensive marketing tool to promote customer retention and goodwill as well as promote your business.
All in all, Message on Hold is a tool your business, and your customers, can only gain from! Send Worldly Voices an email for a price quote and quick turnaround!