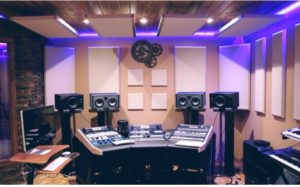 Because most businesses are making the switch to automated call centers, it is important to find a way to increase customer satisfaction in regard to customer service via the phone. One way to boost that satisfaction is by utilizing a recording studio that specializes in IVR and voice prompts.
Studios like Worldly Voices, take a business's script and through a special recording process create the voice prompts customers hear. Customers don't always understand the benefits to using an automated system, and so making sure to use a professional-sounding recording could put your business a couple notches above another's.
Voice over studios do this by using their catalog of professional voice actors to read a script, and then using their high-tech recording tools, create an automated response a customer won't hate listening to. In the case of Worldly Voices, they have the capability of providing this service in multiple languages.
Since these recordings will represent your business, it makes sense to go the extra mile and ensure your callers feel like their needs are being met, even if they are talking to an automated call center. And as we all know, happy customers equal a happy business!