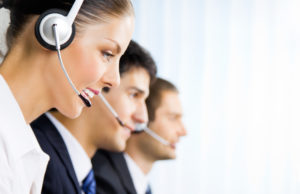 As a small business, you may feel switching over to an IVR automated message system doesn't make sense. However, owning a small business may actually mean using IVR could enhance your business.
Businesses typically began using IVR because it allows customers to serve themselves quickly through an automated process. The idea is that it will not only save company time, but also personal time if the answer to a customer's question can be given without the help of an agent, resulting in faster service all around.
There are two types of IVR systems; Inbound and Outbound.
Inbound systems are used to automate the calling and answering process. The most common application is caller-routing, when a caller is prompted to press the phone's touch pad to be directed to a specific area. The next example of an inbound system is commonly used for telephone banking, loan applications, retailers that offer sales or products over the phone, and health care that provides admittance and discharge records.
Outbound systems are typically used to remind patients or customers of appointments and meetings. There are significant savings found in the use of outbound calls, because rather than using an employee to monitor outbound calls, your business can streamline the process by using an automated system that can make multiple phone calls at once rather than singularly. This then increases employee productivity by freeing them to focus on other aspects of their jobs.
It is important though to monitor customer feedback to evolve and adapt your business's automated systems as to avoid customer frustration and alienation.
By using an IVR system along with the help of a professional and voice over recording studio, you are guaranteeing the finest voice prompts and production for your business's needs. You will receive recordings from talented voice over artists who are backed by producers who can provide not just recordings but also other productions like Message on Hold to help provide information to customers about a company's products, services, and other advertising while they are waiting.
As a small business you want your customers taken care of, you want your employees productive and focused, and you want to save money. IVR automated systems may be the perfect and most sensible choice to help achieve your goals.