Professionally Recorded IVR Prompts for Hotels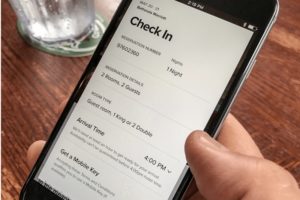 Success in the hospitality industry is all about responsiveness. When potential guests are deciding where to stay during their trip, they do their research first. From checking weather reports to noting nearby entertainment options and, of course, comparing room prices, most travelers want to be as informed as possible before booking their stay. While much of this is done online, there are still many instances when a phone call can provide quicker and easier access to the information they're seeking – provided there's a well-thought-out automated system in place to assist them. At Worldly Voices, we have decades of experience providing IVR prompts for hotels. Whether you're a large national chain or a boutique bed-and-breakfast, our team can work with you to ensure that the first voice callers hear when they reach your interactive voice response system represents your establishment in the best possible way.
IVR Solutions Catered to Your Needs
When you reach out to Worldly Voices for voice recording services, you'll be partnering with a company that has recorded over a million IVR prompts, not only for hotels, but also a wide variety of other businesses such as healthcare facilities, financial institutions, and government agencies. We've worked extensively with all of the most-used IVR systems in the nation, including those made by:
ShoreTel
Mitel
Cisco (Broadworks)
Altigen
Pronexus
Vocantas
Our in-depth understanding of IVR systems allows us to provide an unparallel level of personalized service for our clients. If you already have a script you're happy with, we'll record your IVR prompts at our studio in Nashville, so you can be confident that they'll be of the very highest quality. If you're setting up an IVR system for the first time or expanding an existing one, we can provide guidance and suggestions about ways to make your call center as efficient as possible. What's more, we charge by the prompt rather than the hour, so you'll never have to pay for unused studio time.
When it comes to IVR prompts for hotels as well as a full range of additional voice recording services, the company to book with is Worldly Voices. Contact us today to get the ball rolling on your project.