Voice Recording Services for Pharmacies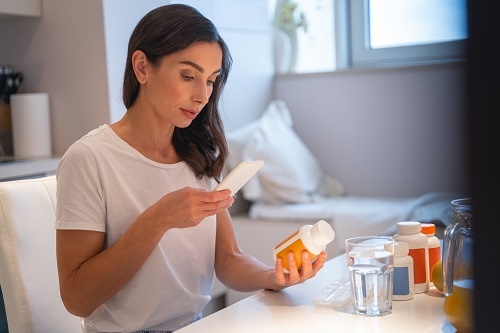 The lifeline of any pharmacy is its phone system. Fast fading are the days when a customer walks up to the counter with a prescription in hand and waits for it to be filled. Today, doctors are more likely to send a prescription electronically, with their patients relying on a quick call to verify it's ready for pickup. Having a robust automated call center is the best way to organize the hundreds of daily transactions that are typical of pharmacies big and small. Of course, the larger the call volume, the more challenging it is to implement an automated phone system that can handle the workload.
At Worldly Voices, we have nearly a quarter-century of experience helping healthcare providers meet this challenge head-on. Our voice recording services for pharmacies are comprehensive, affordable, and tailored to our clients' specific needs. Whether you're building your call center from the ground up, expanding an existing one, or switching to a new system, we'll work with you every step of the way to ensure callers always have the best experience possible when they dial into your system.
Our services include:
Interactive voice response (IVR) prompts are the building blocks of any automated call center. The best prompts are clear, concise, and intuitive, providing options for every contingency. If you've mapped out and scripted your IVR prompts, we invite you to upload them here for a complimentary price quote. If your prompts are a work in progress, our staff will be happy to provide feedback and suggestions upon request. We can also help you organize your menu tree for optimal efficiency. And unlike many other companies, we charge by the prompt rather than the hour, so you'll never have to pay for unused studio time.
It would be ideal if every caller could access the information they need directly and without delay. Unfortunately, it's simply not possible. But that doesn't mean a wait has to be a waste of time. On-hold messages are opportunities to provide callers information about vaccine availability, healthy lifestyle options, special offers, and more. After-hours messages can be tailored for every day of the week, as well as holidays and other unique situations. They can also be easily swapped with your standard workday greetings, providing the same automated options for things like prescription refills that do not require interaction with a live representative.
Voiceovers for Multimedia Productions
Worldly Voices can also provide voice recording services for multimedia productions such as staff training videos, PowerPoint presentations, interactive kiosks, and e-learning courses. As with all of our services, you'll be able to choose one of our seasoned professionals to record your audio tracks. Our voice talents have a proven track record of delivering crisp, nuanced lines that will elevate any production. Adding narration has been shown to improve both comprehension and memory retention. You can hear samples of a few of our talents here.
Translation Services
If your pharmacy serves a multi-lingual community, you must communicate with every member effectively. We can translate your prompts, messages, or voiceovers into any of the world's most-spoken languages before recording. We only use native speakers to ensure impeccable pronunciation, diction, and syntax. If you already have your own translation, we'll be happy to review it to confirm its accuracy. An extra round of proofing can prevent you from having to book additional studio time to fix mistakes or add missing information.
To learn more about our voice recording services for pharmacies, reach out to Worldly Voices today. Once you've experienced our friendly, personalized approach to working with our valued partners, we think you'll agree there's nothing "over-the-counter" about our services.