Voice Recording Services for Credit Card Companies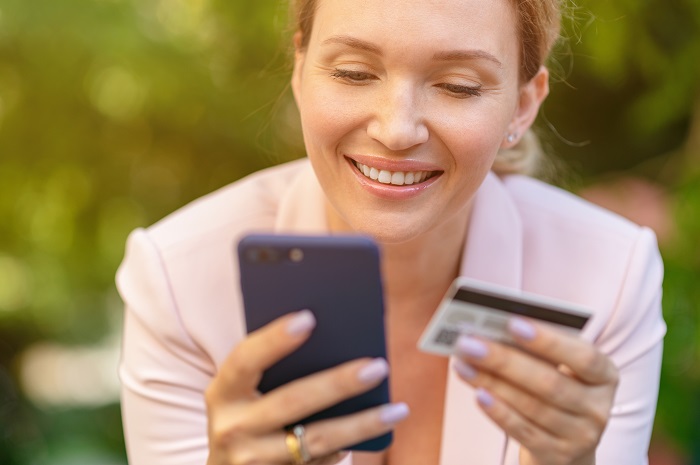 When it comes to credit cards, consumers have no shortage of choices. From banks to airlines, gas stations to sporting goods shops, everyone seems to offer a card tailored to a specific interest group. Whether users want to earn rewards dining out, visiting their favorite theme parks, furnishing their new apartments, or by taking part in just about any other conceivable consumer activity, chances are there's a credit card with their name on it – literally! With so much competition out there, keeping customers loyal to your brand requires providing a high level of customer service. When holders call the number on the back of their cards, they expect to complete their task quickly and conveniently, without undue delays or unnecessary confusion. At Worldly Voices, we can help ensure this happens every time customers reach out to you. We have decades of experience providing voice recording services for credit card companies, making us an invaluable resource for your call center.
A Partner You Can Count On
Today's automated phone systems are powerful communication tools, but optimizing them requires a good deal of careful planning and thoughtful consideration. If you're at the end of that process and have a script that's ready for production, we'll record your audio files at our Nashville studio and deliver them in any non-proprietary format you specify. And, with a pool of seasoned female and male artists to choose from, you'll be able to find a voice that's a perfect representative for your company. What's more, if you're setting up an interactive voice recording (IVR) system for the first time, we'll be happy to:
Provide sample scripts for inspiration and insight
Help you organize your menu tree to maximize efficiency
Review your script to make sure you accomplish all your communication goals
We can also provide recording services for IVR systems associated with gift cards and reloadable debit cards. And since we charge by the prompt and not the hour, you'll never have to worry about paying for unused studio time.
Additional Voice Recording Services
Our fields of expertise go beyond IVR prompts. We offer a full range of voice recording services that will help you and your customers stay connected.
Greeting and On-Hold Messages
To complete your call center, Worldly Voices can also record greeting and on-hold messages. Greeting messages are the gateways through which every caller must pass and are often the first impressions of your business. A soothing, friendly voice goes a long way in creating a welcoming experience that invites further interactions. Coupled with well-crafted content, these greetings can be the first step in a productive exchange.
If greeting messages are the green flags of callers' journeys, on-hold messages are the pit stops. And as with any trip, they are vitally important. Bland instrumental music and looped apologies for the wait are nothing more than filler, contributing little to caller satisfaction. Why not use this opportunity to provide useful information that will keep customers engaged and even entertained? If you need a little inspiration, we'll be happy to provide sample scripts. Topics specific to credit card companies may include your latest promotions, newly introduced benefits, fraud prevention tips, and online services. If you already have a script that's ready for review, our staff can give it a read and offer feedback to make sure it's polished and ready for recording.
Multimedia Productions
Worldly Voices can also record voiceover tracks for multimedia productions such as mobile apps, in-house presentations, and website videos. Compelling narration can take your production to the next level. Studies have shown that written information is better understood and retained when reinforced by a pleasant voice. And voice tracks are a huge plus for visually impaired participants who may not have access to a screen reader.
Certified Translation Services
In an increasingly multi-cultural world, limiting your call center to just one language means being unable to interact with a significant portion of your customers. Worldly Voices offers certified translation services for all of the world's most-spoken languages, including Spanish, Hindi, Mandarin, and French Canadian. We use only native speakers, so you can rest assured your messages will be articulate and accent-free.
Reach Out to Us Today!
So why wait? Contact Worldly Voices today to learn more about our voice recording services for companies that offer credit cards, gift cards, and reloadable debit cards.