Voice Recording Services for Virtual Receptionists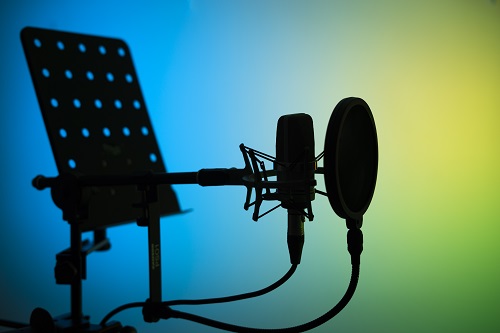 You don't have to be a huge corporation, facility, or institution to rely on virtual receptionists. Automated call centers are becoming more and more common with businesses and organizations of every size, from corner drug stores to local elementary schools. Of course, these communication tools are not something that can be used straight out of the box. To borrow a familiar—and often dreaded!—phrase: "some assembly is required." For businesses setting up a virtual receptionist for the first time, this can indeed be a frustrating ordeal. And once the system is finally up and working, it still needs to be personalized to suit their unique communication needs.
If you're facing this situation, the company to turn to is Worldly Voices. Our voice recording services for virtual receptionists are backed by a quarter-century of experience in the industry, giving us a level of expertise that's hard to beat. Of course, our services aren't just for those new to auto attendants. If you're expanding or upgrading an existing system, we can ensure updates go smoothly and to your complete satisfaction.
We're More Than a Voice Recording Vendor, We're a True Partner
Worldly Voices offers a comprehensive array of voice recording services for virtual receptionists. We've worked with all of the most popular interactive voice response (IVR) systems, including RingCentral (Zoom), ShoreTel, Mitel, Cisco, and Vocantas, just to name a few. In addition to recording IVR prompts, on-hold messages, and after-hours greetings for your automated call center, we can also:
Critique your prompts and messages and offer feedback upon request
Provide sample scripts if you need a little inspiration
Offer guidance on organizing and optimizing your menu tree
Translate and record your prompts and messages into all of the most widely spoken languages, including Japanese, Russian, French, and Spanish
Once you're happy with your script, you'll be able to choose from our pool of talented voice professionals. Then, we'll record your audio files at our professional studio, optimize them for their intended platform (cellular, online, landline), and deliver them in the non-proprietary format of your choice.
To get started on your project, reach out to Worldly Voices today. One of our friendly representatives will be happy to answer all your questions about our recording services for virtual receptions. You can also upload your script here for a complimentary price quote.