Voice Prompts for Telephone Banking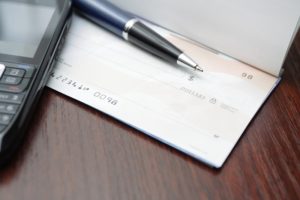 The days of having to drive to a bank branch to complete every transaction are long gone. Automated teller machines, direct deposits, and online apps have made modern banking more convenient and efficient for millions of customers. Interactive voice response (IVR) systems play an equally important role in today's fast-paced financial world, providing easy access to account information for those who prefer an alternative to online methods. At Worldly Voices, we have decades of experience working with banks, credit unions, and other financial institutions to record professional voice prompts for telephone banking. Whether you're setting up an IVR system for the first time, expanding an existing system, or replacing one entirely, we can provide the voice talent and expertise you need to implement or upgrade your automated call center quickly and affordably.
Exceptional Service Inside and Outside the Studio
Our friendly and knowledgeable staff takes an active role in ensuring your project will meet all of your telephony goals. If you already have a polished script and are ready to record, we'll provide a free and accurate price quote and audio samples of our voice artists' work so you can choose the one that's most suited to represent your bank. If you'd like a little guidance working your way through the process of getting your project studio-ready, we can:
Provide sample scripts so you can see how some other institutions have set up their IVR systems
Review your script in progress to make sure it conveys all the information you want in a clear and concise manner, thus minimizing the need to book extra studio time for additional prompts
Offer advice on organizing your phone tree so callers can navigate to the information they want in a minimal number of steps
We've worked with all of the biggest manufacturers in the IVR industry, including ShoreTel, Mitel, Cisco (Broadworks), and Altigen, just to name a few. And, if you'd like to record prompts in more than one language, we can translate your script into any of the world's most-spoken languages. We can also record on-hold messages and after-hour greetings.
When it comes to voice prompts for telephone banking, the company to turn to is Worldly Voices. Contact one of our representatives today to learn more about our services. We're ready to help you connect with your customers.