Voice Recording Services for Outpatient Facilities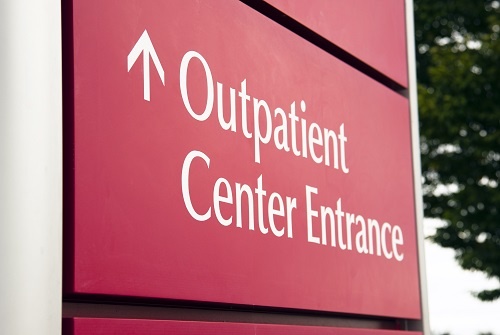 Like all healthcare centers, outpatient facilities are expected to serve their patients with a high degree of competence and professionalism. From experienced and knowledgeable care providers to state-of-the-art equipment, a well-run outpatient facility is a constantly evolving combination of skilled personnel paired with the tools they need to do their jobs to the best of their abilities. This holds true for radiology centers, therapy clinics, group practices, and all other specialized service providers. Which tool is most important for an outpatient facility? You may be tempted to mention some complex piece of diagnostic machinery, but the real answer is: the human voice. After all, without this most basic means of communication, providing healthcare services to the vast majority of patients would be far more complex and time consuming. From automated call centers to multimedia productions, the spoken word is often the conduit through which information is conveyed, and having the right voice can make the difference between facilitating wellness and fostering frustration.
At Worldly Voices, we provide a range of voice recording services for outpatient facilities. With more than a quarter-century of experience in the industry, we're one of the most vetted voiceover companies in the nation. We've worked with healthcare professionals large and small to provide them with the voice recordings they need to deliver the level of care their patients deserve.
From Phone Systems to Patient Surveys, We'll Help You Achieve All Your Communication Goals
When you reach out to Worldly Voices to provide voice recording services for your outpatient facility, you'll receive a level of personalized service that's hard to beat. We work with clients throughout the entire production process to ensure their projects meet or exceed all their expectations. Our specialties include recording for:
Automated Phone Systems
Having recorded well over a million audio files for automated phone systems, our expertise is hard to match. We have extensive experience with all of the most popular options on the market, including Cisco, Altigen, RingCentral, and Mitel, so you can rest assured your voice recordings will integrate flawlessly into your existing call center. Whether you need interactive voice response (IVR) prompts, on-hold messages, or voicemail greetings, we'll help you, upon request, polish the scripts you've written and organize your menu tree so you can accomplish all your communication goals as efficiently as possible.
Multimedia Productions
Polished voiceover narration can take your multimedia production to the next level. We've worked with a wide variety of healthcare providers to create educational materials such as training videos, e-learning seminars, and in-office presentations as well as diagnostic and therapeutic tools including surveys, speech therapy exercises, and early development assessments. As with all our voice recording services, you'll be able to choose the perfect voice for your production from among our pool of seasoned voice professionals, any of whom will articulate your words with warmth and clarity.
Multilingual Audiences
If your outpatient facility serves a multilingual community, being able to provide an equal level of care to all patients means being able to communicate effectively with them in the language they are most comfortable with. Worldly Voices can translate and record your audio files into any of the world's most-spoken dialects, including Spanish, Mandarin, Hindi, and French Canadian, just to name a few. We only use native speakers, so you can be confident your messages will be articulated with precision and eloquence.
Other Benefits of Working With Worldly Voices
In addition to our personalized service and experienced voice professionals, Worldly Voices will record all your scripts at our professional studio, optimize your files for their intended platform (mobile, internet, landline, etc.), and deliver them in the non-proprietary format of your choice. What's more, unlike many other voice recording studios, we charge by the prompt rather than the hour, so you'll never have to pay for unused studio time.
To learn more about our voice recording services for outpatient facilities, reach out to Worldly Voices today. And if you already have a script you're happy with, you can upload it here for a complimentary price quote.