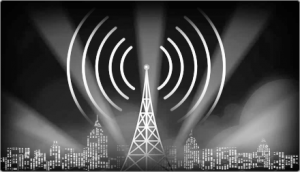 So, let's be real: there is a lot going on in the world right now. Between the potential threat of COVID-19, the election cycle, and the ever-present danger of natural disasters… it's a lot to take in… The news can be overwhelming; social media is always in an uproar. Honestly, it's just not that easy to stay up-to-date on important information when you are being bombarded left and right with bad news. In times of distress, a confident and steady voice is so helpful to guide us through the dark, and professionally produced voice recordings give this exact information and guidance to people who need it most.
We're Here for You
For more than two decades, Worldly Voices has been here for our clients, providing reliable, affordable, and personalized services that are a source of satisfaction and reassurance through good times and bad. Our goal has always been to make every project as productive and stress-free as possible. Our areas of expertise include recording IVR prompts for call centers, on-hold and after-hour messages, narration for multi-media productions, and messages for automated calling systems, all of which play a vital role in providing callers with the most up-to-date information possible. We can also provide certified translation services for the world's most-spoken languages, because threats like the coronavirus transcend all language barriers. From Shanghai to Chicago, Italy to Ithaca, we're truly in this together.
Keeping Up With COVID-19 Developments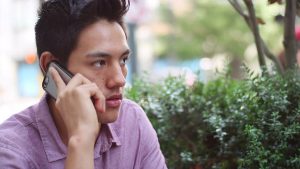 Worldly Voices has extensive experience serving numerous industries that are particularly affected by the ever-changing measures being taking to stem the spread of the coronavirus. We're ready to respond promptly and deliver timely results to all those who reach out to us. Here are a few of the businesses and organizations we regularly partner with and how we can help keep the lines of communication open between them and their callers during these uncertain times.
On-hold messages for schools and universities would benefit particularly from updating their IVR voice recordings at this time. School closings, campus protocol, and new information regarding re-openings or class schedules could be easily relayed through a few simple scripts. By using a professionally recorded voice over actor, the cadence and translation will be correct and comforting as both domestic and international students navigate the new reality of their school year.
Information is one of the greatest weapons we have against fear, and for many people, the most logical place to turn to for the facts is their healthcare professional. But a rush of calls about COVID-19 can overwhelm staff who need to deal with other health questions. Well-crafted and comprehensive automated messages can allow callers to obtain the specific information they want without forcing a live representative to answer the same questions over and over again.
National emergencies breed financial uncertainty. It's simply unavoidable. Being as prepared as possible for whatever happens next requires not only knowing the state of your finances, but also what options are available should you need them. Worldly Voices can help you fine-tune your messages, organize your menu tree, and record IVR prompts that ensure callers can quickly find what they are looking for, whether it's alerts about temporary changes in policies or new office hours. We can also provide narration for online multimedia productions and direct to voicemail messages.
No segment of the retail industry has been unaffected by the current crisis. From empty store shelves to shuttered restaurants, consumers are struggling to adapt to a new reality—at least during the short term. Updating your automated messages with the latest information about your business' current situation will help reduce frustration and confusion. This is especially important to prevent your customers from venturing out in public if they don't have to. Imagine if people could simply call into your automated phone system to be told whether or not your supermarket had toilet paper that day!
Other Natural Disasters
VR voice recordings to give protocols and information regarding natural disaster relief can also be a tremendous help right now! Be it professional weather organizations providing updated systems for evacuation or nonprofit organizations channeling people on how best to be of aid in the aftermath, a confident voice and a professional script on the other end of the line is effective and helpful in times like these.
Our Commitment to Our Clients, Our Community, and Our Country
As our region recovers from the recent horrific tornadoes and our country recovers from the coronavirus, we'll proudly continue to provide a service that has long-lasting, positive effects, helping to keep communities safe and secure, both now and in the future.
If you have any questions on how Worldly Voices can help you update your IVR voice recordings for natural disaster relief and crisis management, please reach out to us. We would love to discuss the many ways we can be of service.